The following announcement is the one currently displayed on the Alpari (UK) website:
Upon the application of the directors of Alpari (UK) Ltd, on Monday 19 January 2015, the High Court appointed Richard Heis, Samantha Bewick and Mark Firmin of KPMG LLP as joint special administrators of Alpari (UK) Ltd, under the Special Administration Regime (SAR). Alpari (UK) Ltd is a company incorporated in the UK.

Alpari (UK) Ltd applied for insolvency on Monday 19 January 2015 following the decision on Thursday 15 January 2015 by the Swiss National Bank to remove the informal peg to the euro at around 1.20 Swiss francs. The announcement by the SNB prompted volatility across the foreign exchange markets which saw the company and many of its clients make large losses. After a weekend spent in urgent discussions with various parties with a view to selling the company, these efforts were ultimately unsuccessful.

We have had a number of enquiries from interested parties in relation to the company's business. We will be speaking with these parties and others over the next few days, and hope to secure a deal to preserve the business and jobs as far as possible.

For all queries, please contact:
alpariukclaims@kpmg.co.uk

The administrators will endeavor to respond to your query as soon as possible.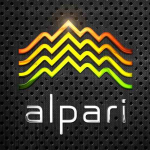 We will continue to report on this issue as we receive more information.
The balance sheets of several other Forex brokers worldwide are reported as having been impacted upon by Thursday's volatility in the Swiss Franc, many of which are covered in this article.
At the time of writing, Alpari UK is understood to have been fully compliant with its regulator, the Financial Conduct Authority.