Markets.com Review
Commissions & Fees

Customer Service

Tools & Resources

Platforms & Execution


Our overall experience leads us to feel that Markets.com is a solid and reliable all-rounder, with excellent customer support. The broker scores consistently and above average across the board, but has yet to distinguish itself from the crowd with any kind of cutting edge product or niche service that would lead it to appeal to any particular type of trader.
Special Offer: Get a $25 Signup Bonus – Learn More
Established in 2009, Markets.com is a relative newcomer to the retail forex space, but during this time the broker has become one of the industry's fastest growing firms, serving clients in over 100 countries worldwide and garnering multiple awards for exceptional customer service.
Superior client support is the area in which we feel that Markets.com is beginning to stand out from the crowd, offering customers its full range of products and services in over 20 different languages. This is doubtless one of the brand features that has enabled the firm to expand so rapidly, and we'd like to see the company continue to focus on developing in this respect.
In May 2015 the Markets.com brand was acquired by Playtech Plc, a FTSE 250 software and services company listed on the London Stock Exchange, with a market capitalization of $4 billion. Following this acquisition, Markets.com is undergoing something of a relaunch, with a new website boasting revised fees, streamlined platforms, and an enhanced range of CFD products for trading.
Commissions & Fees
Since we last reviewed Markets.com, it's great to see that the broker has expanded its offering to facilitate trading with both fixed and floating spreads. While usually more expensive, fixed spreads are a good choice for beginners in forex as they offer a simplicity and certainty that supports learning; more advanced traders are now able to take advantage of floating spreads, using their market knowledge to navigate more volatile conditions and secure the lowest fees.
We found that the fixed spread of 2 pips was well below the average of 2.44 among the brokers we surveyed, amounting to a relatively cheap proposition for new traders. The typical floating spread (as reported on the broker's site) of 2.2 pips was considerably higher than the average of 1.35, although it should be borne in mind that the Markets.com spread can fall as low as 0.20 pips in quiet market conditions.
You're faced with a choice of three account types, but we're pleased to report that these don't affect Markets.com's fees for either fixed or floating spreads. Here are the differences between the three account types:
| | | | |
| --- | --- | --- | --- |
| Account Feature | Classic | Standard | Premium |
| Minimum Deposit Amount | $100 | $2,500 | $20,000 |
| Daily Analysis: Morning Review | Yes | Yes | Yes |
| Desktop & Mobile Trading | Yes | Yes | Yes |
| Video Tutorials | Yes | Yes | Yes |
| 24 Hour Customer Service | Yes | Yes | Yes |
| Webinars & Seminars | Yes | Yes | Yes |
| Dedicated Account Manager | – | Yes | Yes |
| SMS News & Signals | – | Yes | Yes |
| Premium Daily Analysis | – | Yes | Yes |
| Premium Customer Support | – | – | Yes |
We're somewhat skeptical about whether the additional resources provided on the Standard and Premium accounts really merit the difference in funding requirements, and several other brokers we surveyed offered a dedicated manager for all new accounts. There is no explanation provided as to what 'Premium Customer Support' entails, and for a broker renowned for its customer service it was surprising to see this marked up as a premium.
Dormant accounts are charged an inactivity fee of $5 per month, which is less than the average fee of $8.40, but not especially attractive when many firms have dispensed with this charge. At 0.49 pips (measured as an average of long and short on the EUR/USD pair), rollover charges, however, are very reasonable.
All taken together, Markets.com doesn't appear to be the most competitive broker in terms of commissions and fees, though nor is it prohibitively expensive if you welcome the many other strong reasons to trade with this broker.
Customer Service
Markets.com has a reputation for outstanding customer service, and on the several occasions we contacted representatives of this broker via email and chat during this course of compiling this review, staff were helpful, knowledgeable, and courteous. Support is offered in 20 different languages and is available around the clock during market open hours, via the on-site chat service, phone, or email, to answer your questions and help resolve any technical issues you may encounter.
Tools & Resources
This is the area in which Markets.com scores weakest, as we felt that the range of resources available was quite limited, especially as many of the firm's clients are new traders who require additional support and educational materials. The tools that Markets.com does provide are of a high standard.
Each day the broker's analysis team publish a 'Daily Briefing', covering the currency markets in detail and providing an outlook for events over the coming 24 hours. These don't have the singular focus on forex that similar reports from other firms do, which is a good thing because it's important to develop an understanding of how different markets are interrelated, and how major economic events and announcements can impact on currency exchange rates.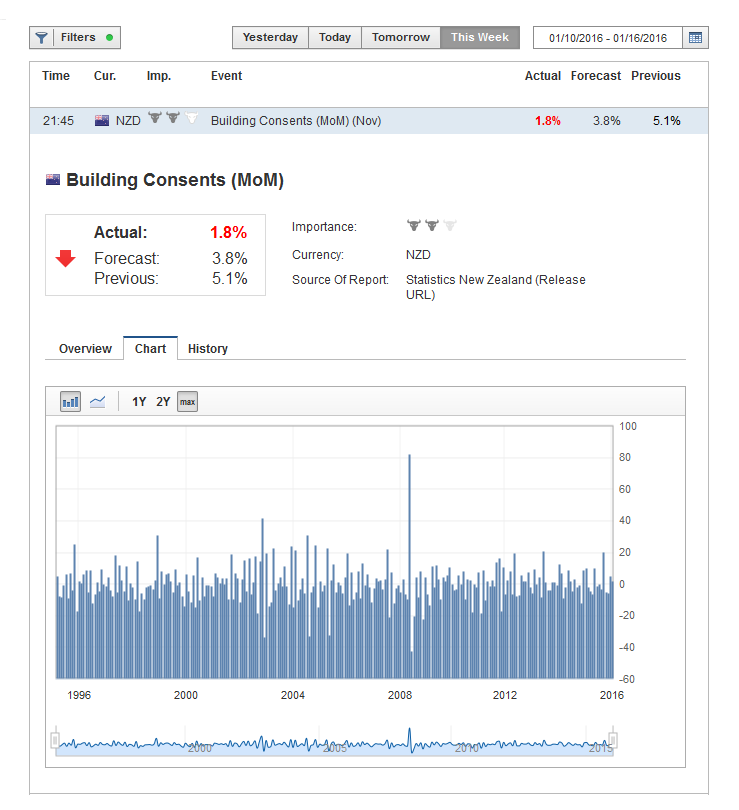 The 'Economic Calendar' is certainly among the best that we have seen. Consisting of a summary list, each forthcoming event can be expanded to display previous and forecast figures, an overview explaining why the release will matters to the markets, and historical data complete with charts.
A feature we appreciated was a simple news stream in which the broker announces dividends, changes to margin requirements, and posts reminders of expiration dates for its CFD products. Finding this information can often be difficult and customers are forced to rely on easily missed notification and emails. Knowing that everything is published here in a single stream should be reassuring for prospective Markets.com clients.
Two final tools are 'Trading Signals' and 'AutoChartist' (this latter is available to those with VIP accounts), both of which are far from unique and are offered by many other firms. Also, both are 3rd party APIs for MetaTrader, so we expect that these will probably be discontinued by Markets.com in due course.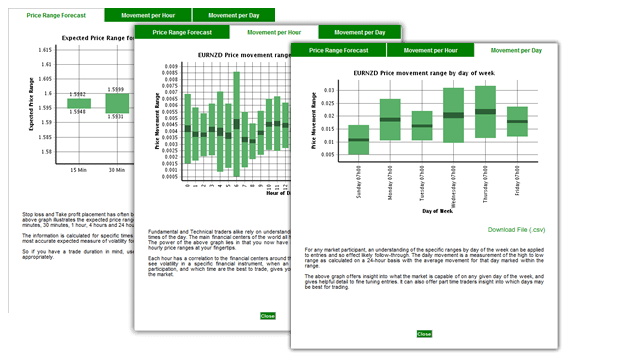 While we had absolutely no complaints about the quality of the tools and resources that Markets.com provides its traders, it was the limited number of them and the lack of originality within this limited range that caused the broker to fall short in our scoring for this section.
Trading Platforms
As part of its relaunch following the Playtech acquisition, Markets.com has taken the bold step of jettisoning MetaTrader4/Syrix from the range of platforms it offers.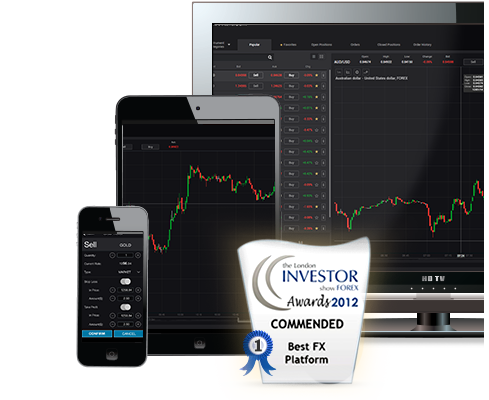 While this is sure to frustrate a number of existing and potential clients, there is in fact little that is exceptional about MetaTrader and can't easily be replicated within a broker's own software. And we're also a big fan of streamlined, focused offerings, which is precisely what we now find with Markets.com; you have the simple choice between the Markets WebTrader or the Markets MobileTrader platforms.
We fired up the WebTrader platform for an in-depth look . . .
Around two thirds of the screen is devoted to charts, and the other covers everything from trade entry and instrument search to order history and account preferences; you can toggle through all these various functions using the tabs along the top.
The arrangement of these modules can easily be customized, the news feed can be minimized and the chart expanded to occupy the whole screen area (well, almost; the menu tabs remain along the top resulting in a slightly odd proportioned chart). What must be emphasized is how obvious and intuitive all this is – possibly the most intuitive platform we've encountered.
Within the charts themselves, Markets.com have really stuck the right balance in terms of offering the necessary analysis tools without overwhelming novice traders. Everything you're likely to need in terms of drawing tools and indicators for day to day analysis is present and easy to access, and there are various options for basic chart customization, timeframes and scaling. We'd like to see Markets.com add at least one more charting type in future development (currently you're limited to bar, line, or candlestick charts), as representations such as renko and range bars have now become so widespread.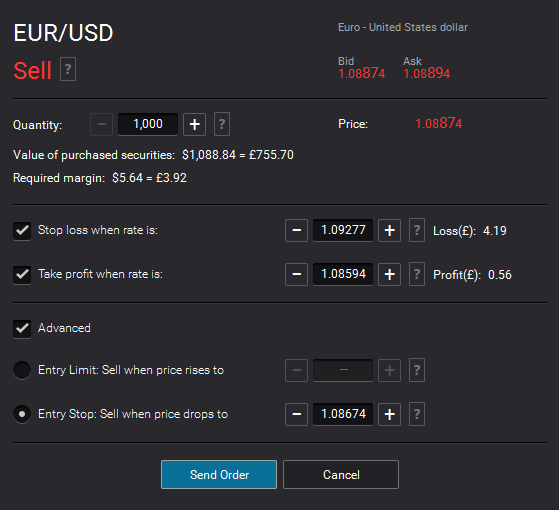 Placing orders is also a cinch, with a 'buy' and 'sell' button each creating a window where you can further refine your order with stop losses, profit targets and, if you access the 'advanced' tab, choose between limit and stop order types. Let's be clear, you're not going to be executing sophisticated bracketed orders or parabolic trailing stop exits with this platform – it simply isn't built to support that level of sophistication. But for the basic order entry that most traders require it has everything its competitors do.
One feature we particularly liked was the ability to switch between a real, funded account and a simulated demo account with a single-click. This means that you can experiment with ideas in the practice version and then quickly switch across to your actual account to initiate positions when opportunities arise.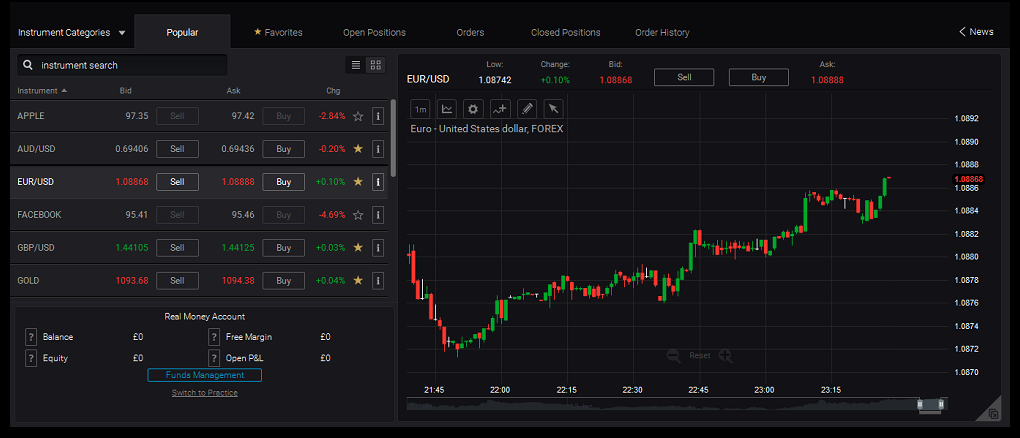 Considering that WebTrader is now the only way to trade from a desktop or laptop computer with Markets.com, provided you're not looking for anything with esoteric functionality or algorithmic capabilities there is little need to be discouraged: get a reliable hardwired internet connection and the WebTrader software will do everything you need without breaking a sweat.
Conclusion
Our overall experience leads us to feel that Markets.com is a solid and reliable all-rounder, with good execution and excellent customer support. Fees are attractive, and the trading platform competes very effectively. The broker scores consistently and above average across the board, but has yet to distinguish itself from the crowd with any kind of cutting edge product or niche service that would lead it to appeal to any particular type of trader.
We'll be keeping a close eye on Markets.com, as we're hopeful that the current round of improvements will be the first of many to be rolled out over the course of 2016.
Markets.com

Location
Minimum
Lot Size
Minimum
Deposit
Maximum
Leverage
Funding
Methods
Monthly
Inactivity Fee
Cyprus
$1000
$100
200:1
Wire, Card, PayPal
$5
Platforms
Devices
Regulator
Chart Trading
EA/Algo Trading
Demo Available
Offer: Markets.com $4,000 Welcome Bonus
Learn More
WebTrader, Mobile
Web, Mobile
CySEC, ASIC
✓
✓
✓
---
Markets.com Review